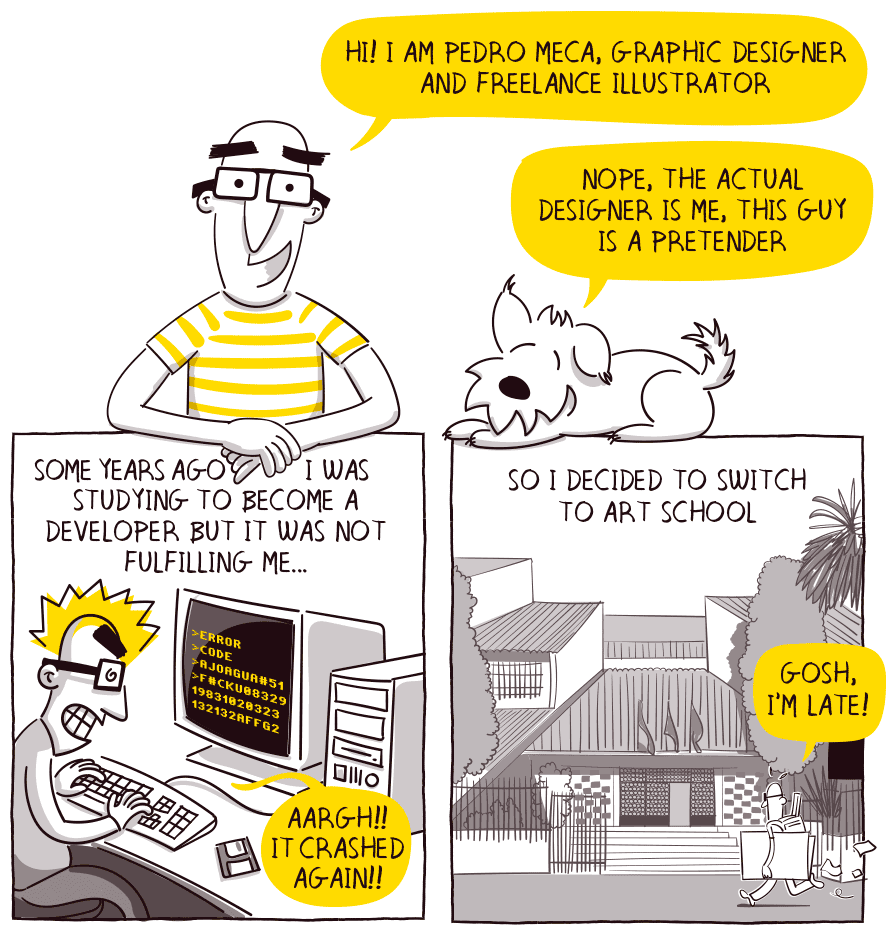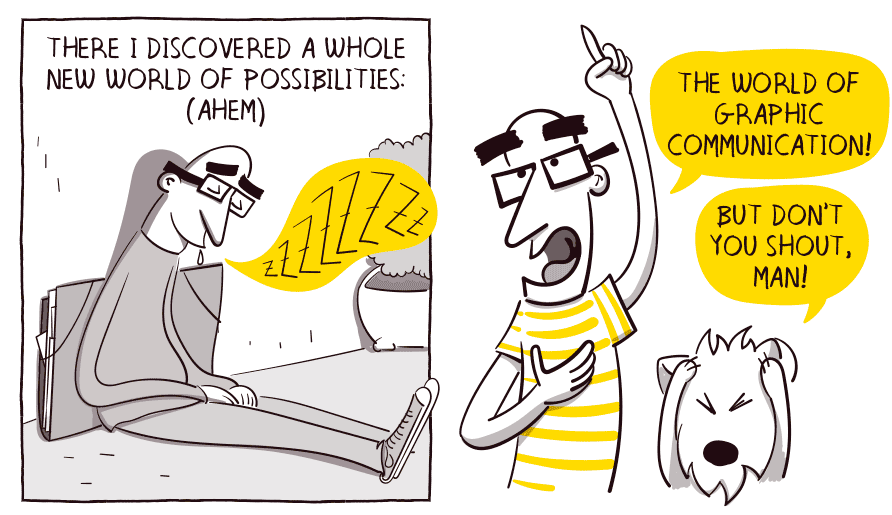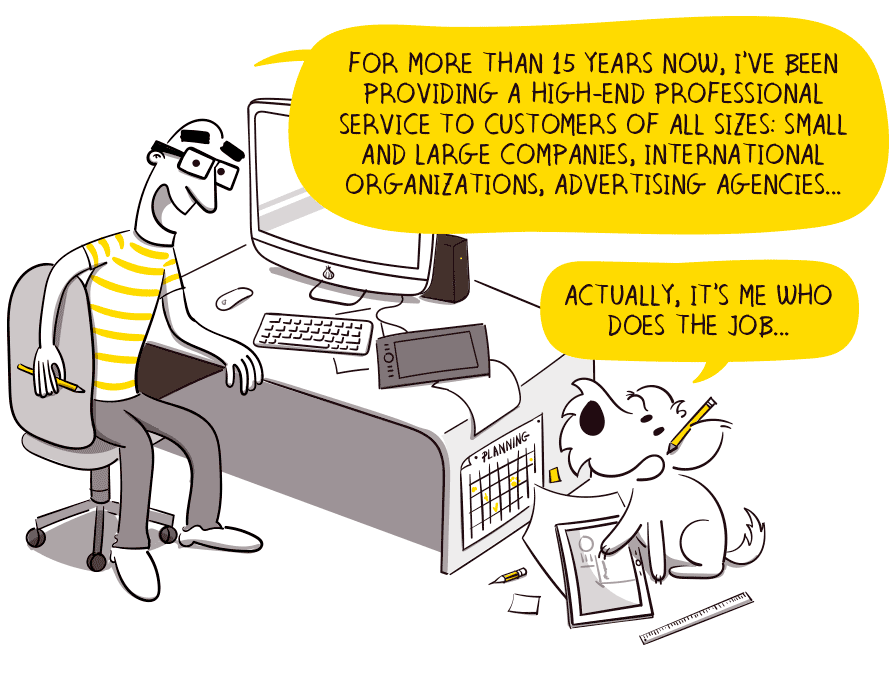 My passion is to add value to my customers' communication by providing their projects with powerful and lasting imagery. Most of my designs include hand-drawn illustrations because they can evoke emotions like no other medium, be it by means of a character, a poster or a short animation. My customers include companies, corporations, public institutions and advertising agencies


This is what I can do for you:
Corporate identity, editorial design, packaging design, web banner design, illustration, animation, character design, and storyboards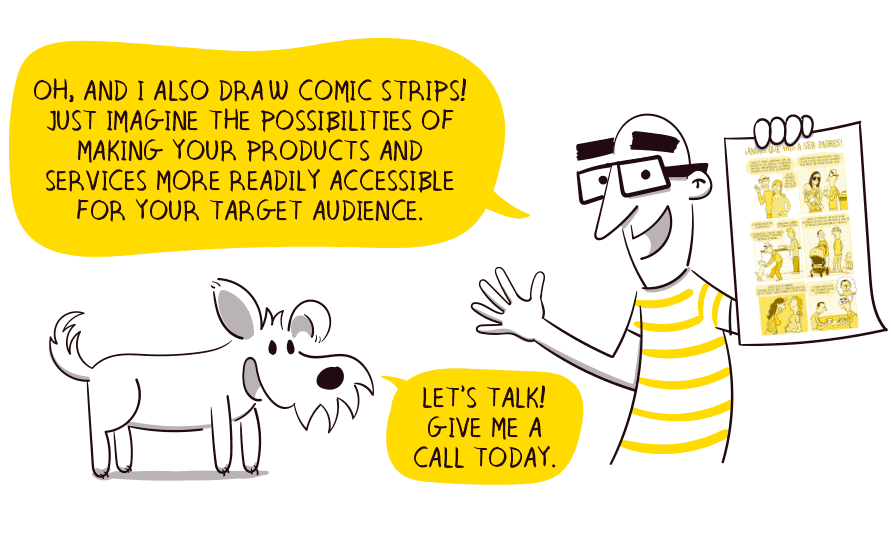 Would you like a quote? Contact me at:

Mobile: +34 644 254 134 (Spain GMT+1)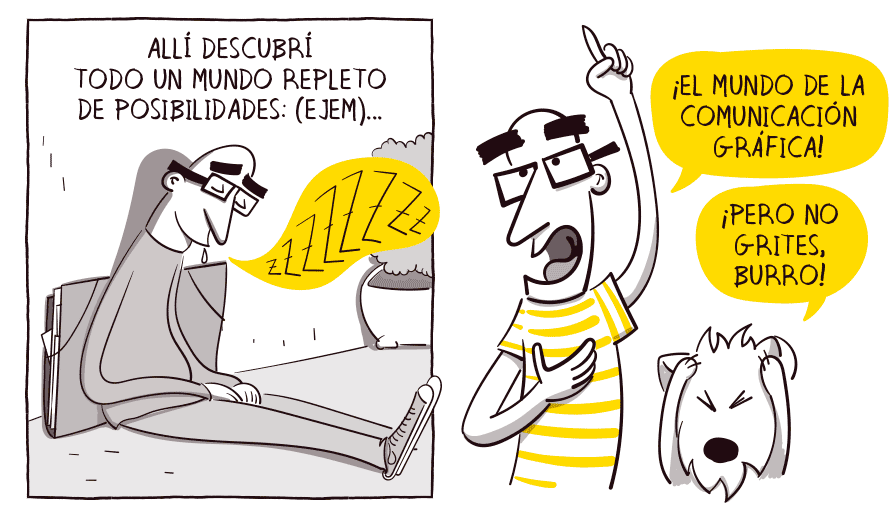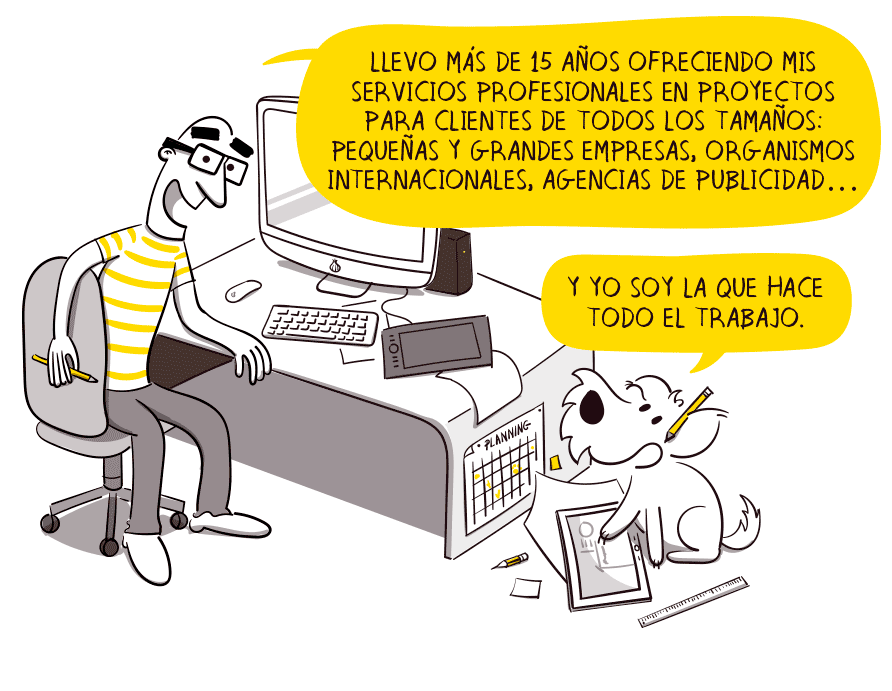 Me encanta añadir valor a la comunicación de mis clientes creando una imagen perdurable e impactante. Suelo usar la ilustración en mis diseños porque es un medio capaz de evocar emociones como ningún otro, ya sea a través de un personaje, un póster o una pequeña animación. Entre mis clientes se encuentran empresas, corporaciones, instituciones y agencias de publicidad.

Qué puedo hacer por ti:
Identidad corporativa, diseño editorial, diseño de packaging, diseño de banners, ilustración, animación, diseño de personajes, storyboard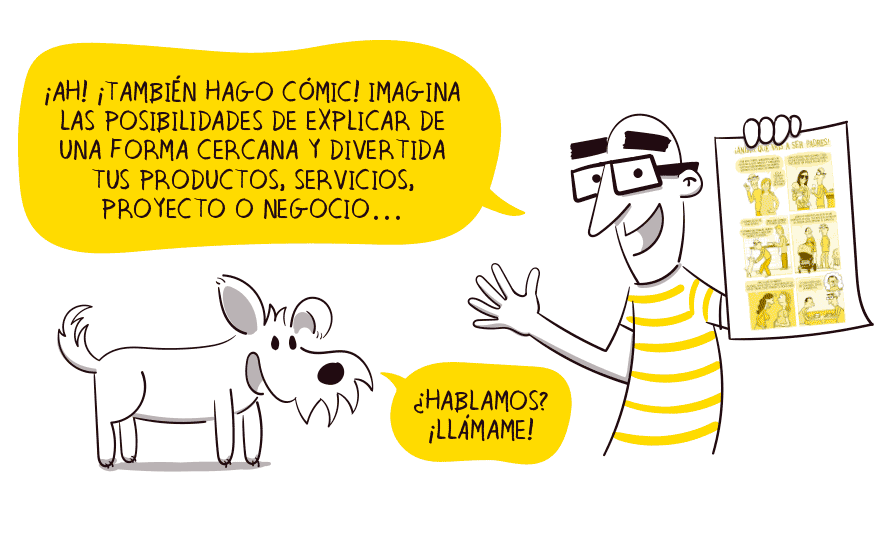 ¿Quieres un presupuesto? Contacta conmigo:

Móvil: +34 644 254 134 (España GMT+1)