Enter Dignityland! game
A colourful journey into the serious matter of rights and obligations. The little characters of Enter Dignityland! play and laugh to build a society based upon dignity and human rights.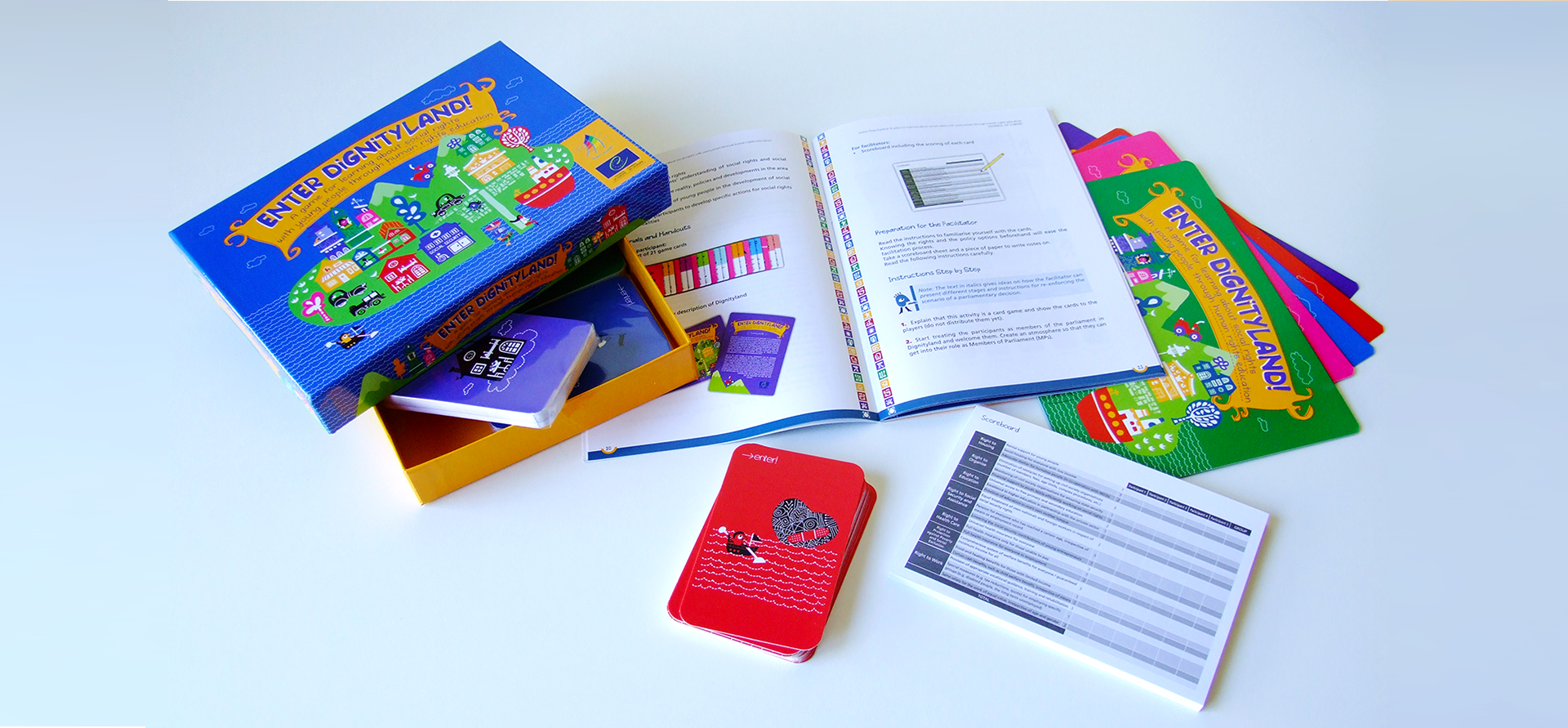 The Council of Europe entrusted us with this project, involving both the design of characters and the artwork for this board game, inviting young people to dialogue and reflexion on the importance of human rights and peaceful coexistence.
[ES] El Consejo de Europa nos encargó la creación de personajes y toda la gráfica que envuelve al mundo de "Enter DignityLand!", un juego de mesa para los jóvenes que nos enseña la importancia de los derechos humanos y la conviviencia pacífica a través del diálogo y la reflexión.